Sample a range of delicious wine & cheese pairings at a special event dubbed "La Petite Foire Du Fromage (A Mini Cheese Fair)".
This would be on Aug. 27, Saturday from 11AM to 6PM at Wine Story in Serendra, Bonifacio High Street, Taguig City.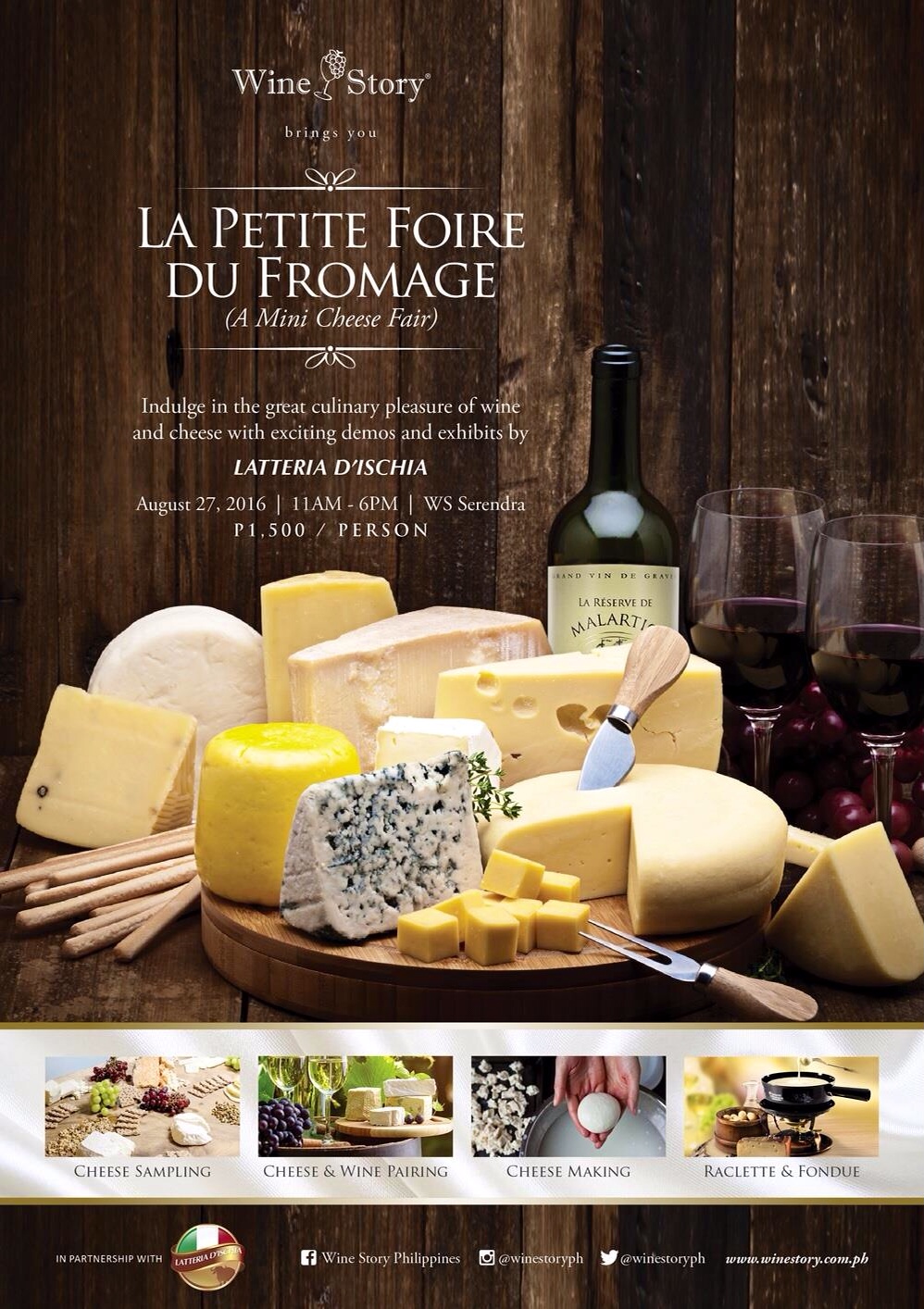 This would be gastronomic cheese and wine photo experience but more so tasting and do a pairing with cheese.
It is putting together fine wine and a cheese platter that can be a delightful experience.
Wine Story, a gathering place specializing in rare and fine wines from major wine-producing regions across the world, invites the public to explore and savor premium quality wines that pair nicely with cheese.
It is a superb opportunity to sample great wines & cheeses. Tickets to the special event may be purchased for only P1,500.
Participants may hop from station to station to see and taste the different exciting presentations of cheese. The cheese station offerings include fresh cheese, aged cheese, hot cheese, and cheese & yogurt dips. Learn how each type pairs perfectly with fine wines carried by Wine Story. The wines to savor range from crisp white to dry bubbly, to tannic and sweet.
It is the perfect occasion for wine and cheese lovers to get together, and heighten their sensory experience even more, as they uncover the story behind the world-class, proudly Philippine-made cheese of La Latteria. There will be a Burrata-making demonstration, as well as a collaborative class on cheese and wine pairing.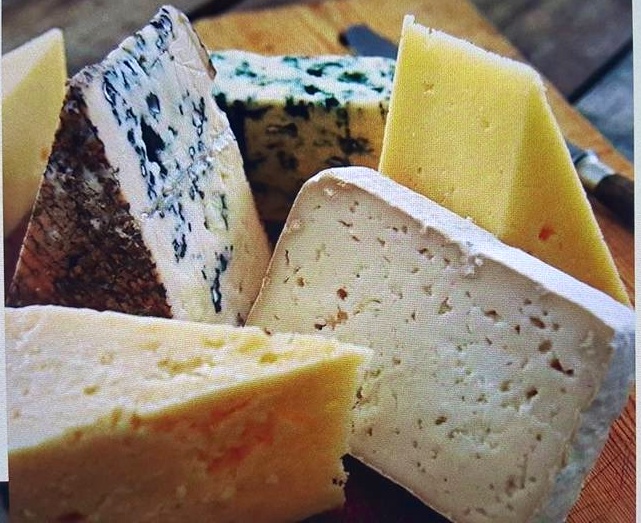 Seats are limited, so make a reservation for "La Petite Foire Du Fromage (A Mini Cheese Fair)" now by calling up 637-8888, Mondays to Fridays, from 9AM to 6PM.
Discover the fascinating world of wine, and the enticing cheese combinations that can be put together. Hie off to Wine Story, which aims to raise the bar of wine experience – from learning, tasting, drinking to buying, storing, collecting, and investing.
For more information, visit Wine Story's website at www.winestory.com.ph.