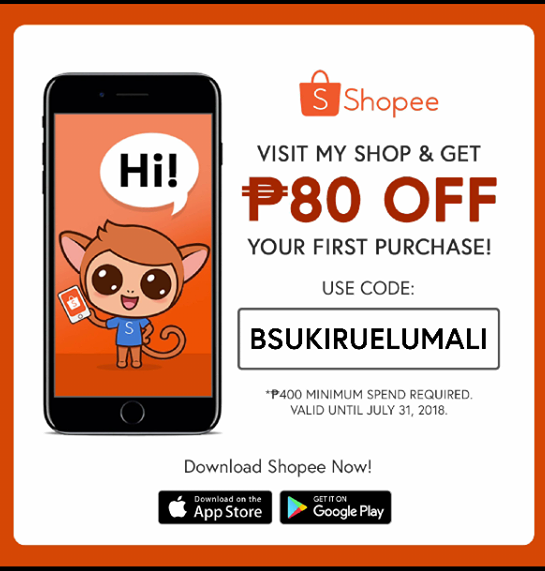 For those who are anticipating summer like me, its about beach, camping, hiking and other sports activities.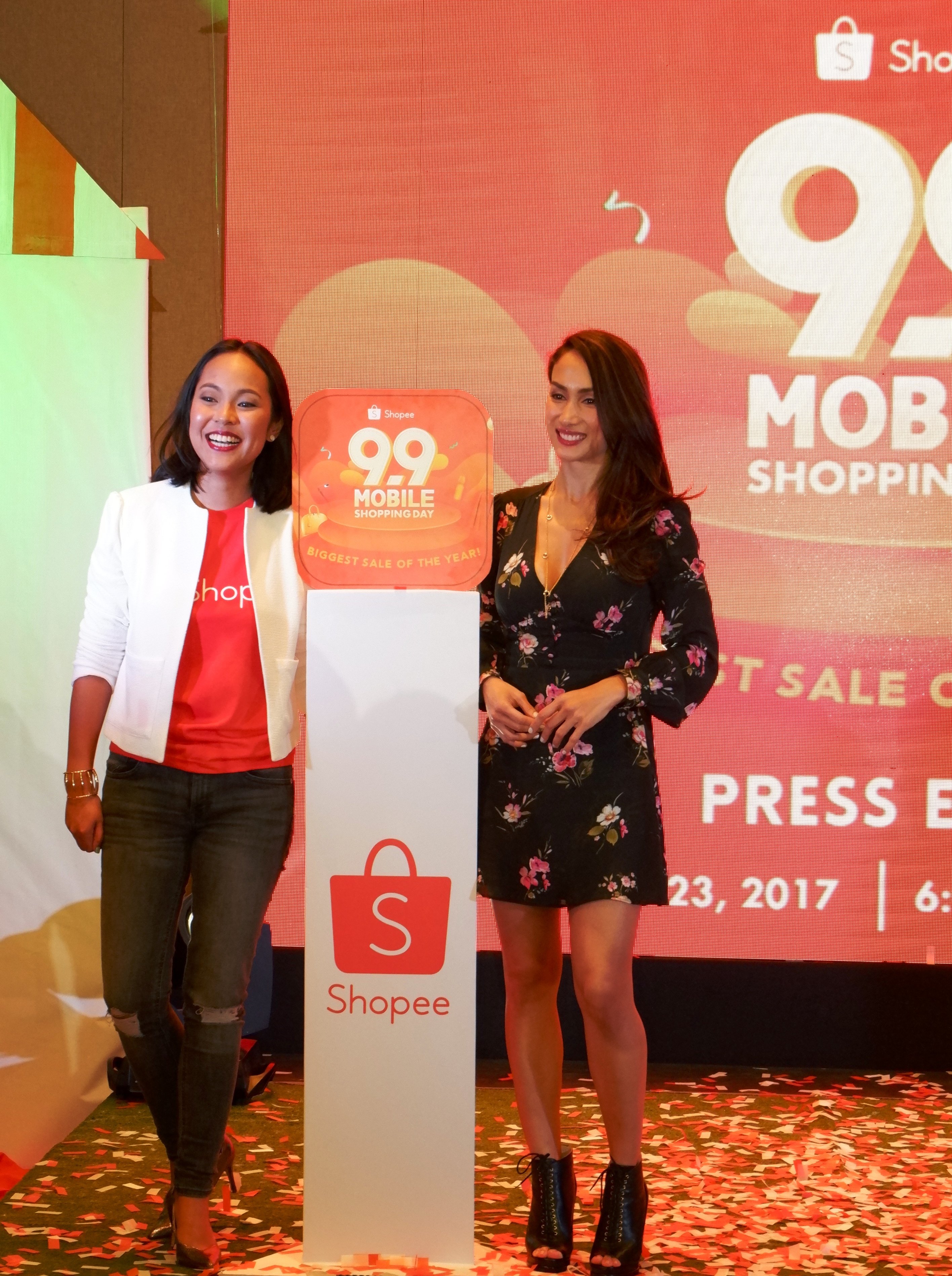 Get ready for the biggest mobile shopping extravaganza on September 9
Shopee, the leading eCommerce platform in Southeast Asia, today announced the start of its annual shopping event – Shopee 9.9 Mobile Shopping Day. Shopee will offer a wide range of promotions, including discounts of up to 99% off, top picks under P99, and flash sales. Shopee partners with more than 1,000 sellers, including leading brands such as Johnson & Johnson, Oppo, Lysol, Sandisk, Mustela, and Makeup World, to make 9.9 Mobile Shopping Day the biggest online shopping event of the year.
"Last year, our 9.9 Mobile Shopping Day successfully achieved a five-fold increase in orders and three-fold increase in traffic within 24 hours. This year, with over ₱50 million worth of marketing activities, we aim to increase traffic by five times and triple our sales. We look forward to having all users across the Philippines join us in the biggest sale of the year," said Macy Castillo, Head of Commercial Business at Shopee.
Since its launch in 2015, Shopee has experienced significant growth across the region. To date, Shopee has surpassed USD 3 billion annualized GMV with over 50 million downloads and more than 100 active million listings. In the Philippines, Shopee has garnered more than 4 million downloads.
Based on a 2017 study by Google and Temasek, the Philippines' e-commerce market is projected to reach $9.7 billion (₱498 billion) in 2025 and 34% annual growth rate, which is said to be above the global average growth rate.
"The Philippines is an important market for us given its immense potential. As we scale up our product selection to cater to a wider audience, we are pleased to have leading brands such as Johnson & Johnson and Lysol joining our 9.9 Mobile Shopping Day this year. This is a major milestone for us in establishing Shopee as a one-stop shopping destination for users to enjoy a wide variety of products. Together with our 9.9 Mobile Shopping Day partners, including PLDT and Coke, we are confident that this will be a record-breaking year for Shopee in the Philippines," added Castillo.
Luigi Casas, AVP and Head of Corporate Relationship Management at PLDT Alpha Enterprise, said, "We are very excited and proud to partner Shopee Philippines. Their business platform contributes enormously to the retail industry, as well as the overall digital transformation of the country and our economy. Together, we aim to increase awareness on the benefits of eCommerce adoption and how it drives the country's economic growth as we redefine the retail industry."
Starting from 1 September, Shopee 9.9 Mobile Shopping Day will begin with daily deals up to 99% off across multiple categories, including fashion, health and beauty, gadgets and electronics, and home and baby products. Users can also enjoy daily giveaways on Shopee's social media accounts.
"Looking ahead, the future of the Philippines' e-commerce market is very promising. We are highly confident that 9.9 Mobile Shopping Day will continue to be celebrated as an iconic day that appeals to the needs of the increasing number of online shoppers in the country," Castillo ended.
Join Shopee in celebrating 9.9 Mobile Shopping Day. For more information, visit http://shopee.ph/99 and download the Shopee app via the App Store or Google Play.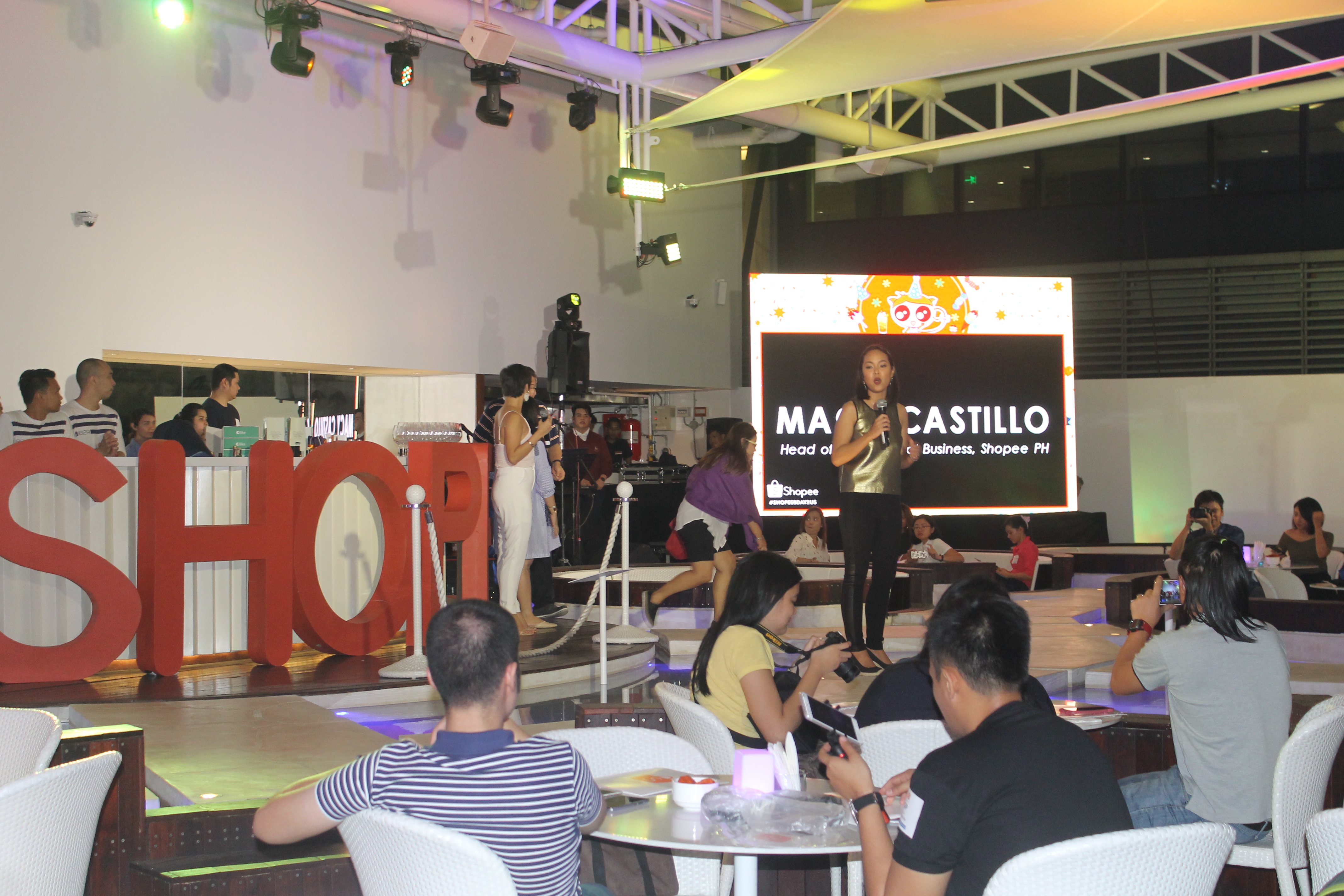 Being the #1 shopping app in the country, Shopee Philippines has garnered over 2 million listings and 3 million downloads since launching in 2015
Manila, Philippines – Shopee Philippines is celebrating its 2nd birthday with over 2 million listings and 3 million downloads to date, making it the number 1 shopping app in the country. Regionally, Shopee has achieved an annualized Gross Merchandise Volume of $3 billion USD with more than 40 million downloads.
In the past 2 years, Shopee has introduced several programs that revolutionized online shopping for Filipinos, including Free Shipping, Cash On Delivery (COD), and Shopee University, which helps aspiring entrepreneurs set up their online business.
To celebrate the success, from June 20 to 22, users are treated to special promotions and up to 90% discounts across multiple categories, including electronics, gadgets, makeup and clothes from Shopee's official shops and top sellers.
Safe, Convenient Shopping
Since its launch in 2015, Shopee has made online shopping convenient with its highly customer-centric platform. Both buyers and sellers are able to transact safely through Shopee Guarantee, which holds payments in escrow until buyers receive their orders.
Sellers also enjoy Shopee University, a series of in-depth tutorial modules aimed at helping sellers to set up and grow their online businesses. Shopee has hosted sessions in over 30 cities around the country and thousands of participants have joined in the past year. The free classes provide more insights on topics such as online marketing, digital photography and tutorial sessions on Shopee's features, among others.
"Shopee's campaigns help us with our product marketing. With its reach, it helps us to expand our customer base and reach," said Angela Mae Delajero, Corporate Sales Supervisor of Messy Bessy.
Welcoming Established Partner Brands
Shopee buyers can look forward to an even wider range of products from new Official Shops, including Oppo, Unilab, Stabilo, Kodak, Transcend, and Eureka. More brands are expected to join later this year.
"As e-commerce gains more popularity, Shopee will continue to be a strong player in this space. Our partnership with Shopee will further increase our online reach and give customers more options to buy official OPPO products," said Stephen Cheng, Brand Manager of OPPO Philippines.
Ellen Lising, President of Ellen's Skin Care and Permanent Cosmetics, agreed, "As we celebrate our 38th anniversary, we've partnered with Shopee to reach our growing list of diverse clientele and we will provide the most beautiful, intense and radiant kind of products and services that make our clientele feel confidently beautiful in and out."
Looking to the Future
Shopee seeks to continuously improve its platform and optimise overall user experience. Macy Castillo, Head of Commercial Business for Shopee, said, "We continuously challenge ourselves to find ways to improve our app and system to make online shopping easier. We regularly get feedback from our users and aim to bring to them the best online shopping experience. "
Moving forward, Shopee aims to further expand its user base nationwide. "We want to cater to every buyer and seller in key cities and provinces. With our robust and well-integrated platform, we're confident that we can provide an easy and hassle-free shopping experience nationwide," added Castillo.
To learn more about Shopee and special promotions please visit http://birthday.shopee.ph/ or www.shopee.ph. Shopee is available for free download on Google Play and App Store.
About Shopee
Shopee is the largest eCommerce platform in Southeast Asia and Taiwan. It is a platform tailored for the region, making online shopping easy, secure and fast through its strong payment and logistical support.
The Shopee team believes in the transformative power of technology. As shopping on mobile device becomes the new norm, Shopee aims to continually enhance its platform and become the region's eCommerce destination of choice via ongoing product optimisation and localised user-centred strategies.
Shopee is strongly supported by Sea (formerly known as Garena), Southeast Asia's largest internet platform provider.
Shopee can be downloaded for free on App Store and Google Play in Singapore, Malaysia, Thailand, Taiwan, Indonesia, Vietnam, and the Philippines.
For more information, please visit https://shopee.ph